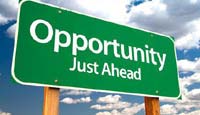 Rental Property Acquisition Opportunities Abound for Q3 2016


Contrary to the impression the media has been painting of an incredibly tight real estate market with little inventory to choose from, a variety of states are putting more homes on the auction block, with billions of dollars in REOs still in the pipeline. We are offering rental investment loans faster than ever.

The U.S. housing market is shaping up, and strengthening, but for those eager to bulk up their portfolios with additional rental properties there are plenty of options, with attractive discounts. Our blanket loan program is full of options for the investor.