How can real estate investors find more profit in each rental property by using blanket mortgage financing?
Some media outlets and green property investors have recently griped about increased competition in the market, while others see increased, and even more opportunities opening up. Matters not if its a blanket loan, first single rental home, or commercial property, we got you covered. Whether coming up short on inventory or flush with more deals than you can handle no one wants to leave extra money on the table.
Those that know how to find more room in every property are able to find opportunity where others can't, and position themselves for maximum per deal, annual and overall returns.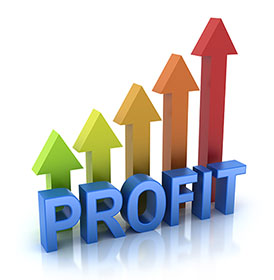 Investing in real estate with smart tax strategies and knowing how to negotiate out liens and other fees others don't know how to, have a significant advantage in the market today. However, even simple tweaks such as using superior investment property loan programs and lenders can make a substantial difference in profit margins and net returns.
To find more spread in each deal investors need to reduce acquisition costs, and, or increasing operating cash flow. Blanket mortgage financing can enable rental property investors to do both.
There are at least four ways blanket mortgage financing can aid rental home investors in reducing acquisition costs, including:
Acting as a cash buyer, or at least being a superior buyer, armed with working capital from a heavy weight and reliable mortgage lender
Buying rental properties in bulk, from other investors, at auctions, from government
Ability to close fast, providing negotiation power to demand deeper discounts
Reduced borrowing and closing costs from using one loan and one set of closing staff
Ongoing cash low and operational profit margins are enhanced by:
Reduced paperwork, bookkeeping burdens and staffing or accounting costs
Eliminating risk associated with confusion when dealing with dozens of lenders, which can otherwise subject investors to practices such as forced placed insurance fraud, title complications and more
Enhanced credit ratings enable real estate investors to continue to obtain better investment mortgage rates and terms in the future. This comes as a benefit of only having one blanket mortgage, keeping other credit sources free, and reducing debt use burden perceived by credit rating bureaus
Streamlined access to more capital for rental property portfolio expansion
Ultimately blanket mortgage financing can both help investors reduce risk, and increase rental property returns. Why even think of using any other type of leverage?