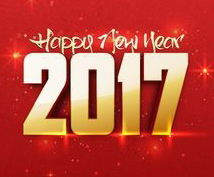 Each year is a new journey, it's time to choose your paths and where you're heading. It's time to choose who you're going with, how you're going and when you're going, we want to be there with you to help in that success.
Choose to experience beautiful twilights and incredible trips, and to smile spontaneously. Choose to cultivate friendships, and spend time among good friends. Choose to love, constantly and abundantly, and may this never be too little. Because every good choice we make deserves to happen someday.
As this year draws to a close, we at Rental Home Financing would like to wish you a Happy New Year and thank you for your patronage over the years. Our company would not have been this successful had it not been for the support that we have been provided with by our most prime assets – our customers.
We anticipate that the coming year will bring with it more in terms of mutual success. Rental Home Financing is committed to providing you with exceptional services and we will do our best to keep our service standards high in the next fiscal year as well.