Rental Home Investment Loan Products

No Personal Tax Return Income Requirements

2 Year BK Discharge OK (with rebuilt credit)

Partner Buyouts - OK

No W-2′s
Rental Home Financing unleashes a totally new lending platform and is now offering a loan program specifically tailored toward rental, income producing properties such as single family (1-4 units), condos, townhomes & multifamily apartments Nationwide.
Learn More about Stated Income Loans - CLICK HERE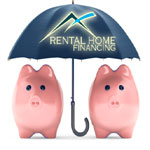 Multifamily Blanket Mortgage Loans
NO Seasoning for cash out

NO Limits to amount of properties financed

LTVs up to 75%

1.0 – 1.2x DSCR

Bridge loan financing available
Our multifamily and blanket loans are specifically geared toward income properties and professional investors on a Nationwide. Our underwriting guidelines are "make since" and we are aggressively lending in today's market. To learn more about our Multifamily Blanket Mortgage Loans - CLICK HERE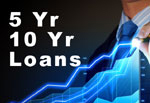 5 & 10 Year Fixed Rate Loans
Special blanket loans are available with 5 & 10 year fixed rates.
Three or more rental doors on residential property.
To view the Lending Matrix for the 3 or more rental doors with 5 and 10 year loans, click here.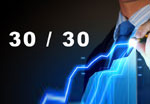 30 Year Fixed Rate Loans
We are offering permanent financing for investors with at least 5 leases in most areas of the country with our innovative new programs geared toward the entrepreneur. We will review the cash flow of the properties and ensure they cover the annual debt service of >1.2. This is a commercial term for cash flow. Meaning we don't really care about your personal tax returns. To learn more about our 30 Year Fixed Rate Loans, CLICK HERE.


New for 2016 - Rental property investors can now use our "Single P Loan" to purchase, refinance or cash out individual rental properties one at a time.
Our new rental investor financing lending programs allows rental investors to build their portfolio 1 by 1. We Are YOUR Lending Partners From Your First Property to Your 100th. Click here to find out more on our Single Property Loans for Real Estate Investors.

There has never been a competitive financing vehicle for investors that are looking into acquiring nonperforming notes from various lending institutions….Until now…
General Understanding of the type of terms we offer for this unique financing options that are backed by collateralized by groups of non-performing residential mortgage loans across most areas of the USA. CLICK HERE to learn more about our Non Performing Loan Financing.