Key Takeaways:
Return on investment of your mortgage
To get the best rates on real estate asset-based financing, borrowers should consider investments with the highest return on investment from the rental property.
Asset-based financing brokers and lenders want to see you invest in an asset that can fund the project with the funds coming from the real estate strategy itself.
Accounts receivable for a rental property business
Borrowers should also have a clear understanding of their financing needs and what they can afford to pay back.
This can be determined by the potential income the property can provide to the renters of your investment property business.
Location is Important - Invest in the real estate market
Choosing the right neighborhood to attract the best renters should be a consideration as occupancy and rental income can impact the quality of your loan.
Lenders looking at a real estate investment are looking for borrowers with homes most likely to be rented out by reliable renters. Reliable renters means reliable payments back to the lender.
A high credit score is important when trying to get the best interest rates when your business wants a low cost financed project. Having a good line of business credit to qualify for a mortgage is important.
Most real estate investment lenders will look at a borrower's credit score to determine how risky it is to loan them the financing needed for buying for the purpose of expansion of the portfolio.
A high credit score means that the lender can be confident that the investor will be able to repay the loan on time. This leads to lower interest rates and better terms for the borrower.
At RentalHomeFinancing.com, we can work with credit scores as low as 620 but the better your credit score, the more successful you will be in the rental market industry.
Asset-based Loans
This type of financing is ideal for investors who are looking to purchase properties that need rehabbing. The loans are typically short-term, so they can be paid back quickly once the property is renovated and sold.
Real estate investments act as real estate investment trusts to finance projects. These business investing asset-based loans can qualify you based on your accounts receivable income or even potential income.
The benefits of hard money lending for real estate investments
There are several benefits of hard money lending for borrowers who require financing for investment property.
Hard money loans for a real estate investment require less paperwork than traditional bank loans, they can be easier to qualify for and they can be funded more quickly.
For borrowers, an asset-based loan for real estate investment can be easier to qualify for than traditional bank loans. They also tend to have shorter application processes and can be funded more quickly.
What can hard money lending finance?
Asset-based financing is used by industry experts to lower costs for the company based on the regular income of the house and its ability to secure a regular income. However, this is not limited to house rental investing.
Large corporations and small business ventures have been using this secret method to lower the cost of SFR loans, and office buildings based on past performance, this includes strip malls, apartment building loans, and other asset cash-producing investments.
How to qualify for a hard money loan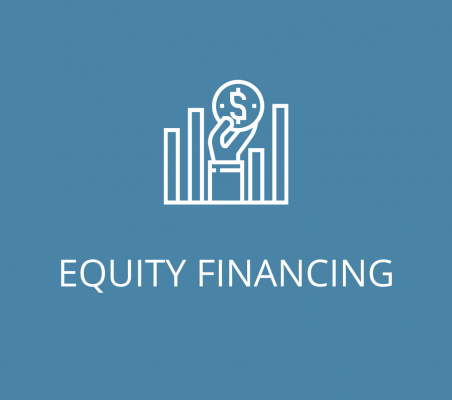 To qualify for real estate financing for your business, borrowers will need to have a down payment of at least 20%. The lender wants you to invest in a housing market with low risk.
It also helps to be able to show the real estate's past performance. Below we will get more into the details of credit scores and other things such as using a DSCR no ratio loan to speed up the loan process for faster qualification.
It is also helpful to have real estate with good past performance that can be used as collateral. Because hard loans are considered to be a higher risk the investors must have enough equity to cover the loan amount and any rehabilitation costs.
Investors need to do their best to grow their asset portfolio in order to be able to leverage the cost down to a more reasonable price when they invest.
Focus on being able to secure enough potential rent from your assets to get the best support in your financing strategy.
How to get the best rates on hard money lending for real estate investing
Business financing for real estate is a great way to finance an investment in real estate. However, borrowers should be aware of the factors that can impact the interest rate on these real estate loans.
By taking the time to understand these factors, borrowers can get the best rates possible on their hard money loans. Leverage current property into a refi using the payments from renters to reduce your fees and get a better percentage of profit and a better rate.
Securities and Exchange Commission protects real estate investments
The Securities and Exchange Commission (SEC) is responsible for regulating the lending industry. The SEC requires all asset-based loan lenders to be registered with the agency and to comply with a variety of regulations.
One of the most important regulations that asset-based loan lenders must comply with is the "Regulation D" rule. This rule prohibits asset-based loans from lenders from lending more than $5 million to any one borrower.
Another important regulation is the "Regulation Z" rule. This rule prohibits hard cash lenders from charging borrowers any fees that are not disclosed upfront.
Both of these regulations protect borrowers from being taken advantage of by asset-based lending.
Things to consider with asset-based lending before a real estate investment
These types of real estate investment loans are typically best for borrowers who have a specific project in mind and need funding quickly. Asset-based loans for real estate investing in rental properties can greatly improve your business cash flow fast.
They can be used for a variety of purposes, such as refinancing an existing loan, funding a new venture, or consolidating debt.
However, most asset-based lending is preferred by real estate lenders to go back into a business for the investors to increase the value of the investor's assets to faster qualify the company with lower risk in the business by increasing the inventory of rental units.
Make the most of asset-based lending
The best route is to use it to expand your portfolio since we can use DSCR with no ratio tied to your W2, meaning we don't require proof of personal income or proof of employment, etc... to ensure rental properties have the success of your real estate investing deserves.
DSCR No Ratio Loans for asset-based lending
We are even able to provide you with a loan based on the "potential income" of the property even though it is vacant.
We call this a DSCR Loan with No Ratio. The loan credit is based on the potential income of the property and not based on your proof of income. This also helps for a refi later using the actual income of the investment rental property to qualify.
This allows you to refinance cash out for improvements with asset-based loans that will allow you to charge more for your rentals which will ensure faster refinancing on your next project.
No W2 is required for these types of LLC business loans for investors. Our financial products can help you leverage value on your assets and grow, balance, and remodel your business.
FAQs for real estate business investing with hard money lending
-They are often easier to qualify for than traditional bank loans
-They can be used for a variety of purposes, including purchasing investment properties, home repairs, and more
-They typically have shorter repayment terms than traditional loans, which can make them less expensive in the long run.