More than potatoes!
Idaho has a verty strong economy, in fact has a strong impact on the rest of the country with a strong agriculture and technology base. Idaho is an important agricultural state, producing nearly one-third of the potatoes grown in the United States. All three varieties of wheat, dark northern spring, hard red, and soft white are grown in the state.
Today, Idaho's largest industry is the science and technology sector. It accounts for over 25% of the state's revenue and over 70% of the state's exports. Idaho's industrial economy is growing, with high-tech products leading the way.All About North Dakota
Forming part of the Pacific Northwest (and the associated Cascadia bioregion), Idaho is divided into several distinct geographic and climatic regions. The state's north, the relatively isolated Idaho Panhandle, is closely linked with Eastern Washington with which it shares the Pacific Time Zone—the rest of the state uses the Mountain Time Zone. The state's south includes the Snake River Plain (which has most of the population and agricultural land). The state's southeast incorporates part of the Great Basin. Idaho is quite mountainous, and contains several stretches of the Rocky Mountains.
The Idaho real estate market a little known hero showing no signs of slowing - even during a pandemic. In spite of all that has happened across the country, real estate, largely due to a strong economy, has high demand and competitive prices.
The market is very active, you can see average house prices have gone up by double the percentage, so the market is alive, well and prosperous.
Boisie in piticular appears to be more resiliant than any other city, which is good for the area's housing sector. As a result, buyers, sellers and investors are ready to take advantage of this active market.
Idaho also has the 6th fastest growing population in the United States with the population expected to increase by 31% from 2008 to 2030. This projected increase in population will contribute to a 42% increase in demand by 2030, further straining Idaho's finite hydroelectric resources.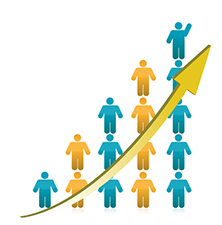 In recent years, Idaho has expanded its commercial base as a tourism state. Outdoor recreation is a common example ranging from numerous snowmobile and downhill and cross-country ski areas in winter to the evolution of Lewiston as a retirement community based on mild winters, dry, year-round climate and one of the lowest median wind velocities anywhere, combined with the rivers for a wide variety of activities.
IDAHO Real Estate Data & Trends
Boise-Area Home Prices Hit $400,000 for the First Time, Doubling in 7 Years
The median sale price for single-family houses in Boise, ID from August 1st to the 31st is $379,900 based on 493 home sales. The average price per square foot for Boise is $225, an increase of 16.58% compared to twelve months ago. Boise real estate market summary:
In Summary
Idaho offers a wide and growing amount of opportunities for real estate investors. With growth in new industries, population, and tourism, it's a nice place to visit and a great place to invest.
IDAHO Real Estate Resources
Landlord & Real Estate Law in Idaho:
Georgia law does not regulate the details of the landlord-tenant relationship but does set some guidelines.
Investment Real Estate for sale by the State of Idaho:
Contact us today to help finance your Idaho investment property portfolio.
More than just a leading U.S. Blanket Mortgage Lender, Rental Home Financing is your partner for long term wealth building and cash flow generation. We're invested in your long term success.
Contact us today and experience a refreshing new approach to financing investments…
Call today for more information: 888-375-7977 or CLICK HERE